The Adam Gilchrist Cricket Scholarship is designed to allow young male or female country cricketers to spend one (English) season playing cricket in a UK-based cricket competition in order to develop personally whilst refining their cricketing skills.
Sponsored By: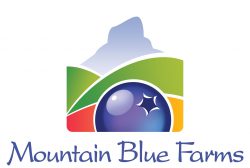 A word from Mountain Blue Farms:
"Some years back when we were in Northern India, looking at a project to grow blueberries in partnership there, I couldn't help noticing Adam Gilchrist's photo up on billboards, selling all manner of products, even including concrete. When we sat with various government officials and even local army people, Adam was held in very high esteem not only for his cricketing skills and his outstanding sportsmanship, for the humanitarian and charitable works that he was associated with. I lapped up the reflected glory because Adam came from my home town, although I had not met him in person. Adam is so very highly regarded because of his work there with the poor as well as a favourite cricketer. This obviously carries on into Australia. I met Adam's dad, Stan, and mum, June, shortly afterwards and was soon enthralled by their vision for the Northern NSW branch of Lord's Taverners, of which Adam soon became Patron. It took little convincing that I should, through my company Mountain Blue Farms, support June's idea of providing tertiary scholarships to disadvantaged students. This was achieved by becoming a Corporate Partner and donating to the Lord's Taverners University Scholarship Fund. We are so grateful for this opportunity to help disadvantaged kids to achieve what may have otherwise been beyond them.
We have recently withdrawn from being Corporate Partners in order to become the sole National Sponsor for the (Lord's Taverners administered) Adam Gilchrist Cricket Scholarship Program, sending young country male and female players to the UK to further their cricket and to become better people – a fitting mission for Adam and one you would expect! I believe our relationship has come full circle via Lord's Taverners Northern NSW."  Ridley Bell
Apply for an Adam Gilchrist Cricket Scholarship
Click on each of the following headings for full details of conditions and benefits:
Eligibility criteria

Age: Players are to be aged not less than 18 years of age as at 31st January in the year of the scholarship.
Residency: Players must be permanent residents of Australia.
Playing qualification: Players must not have played for any Metropolitan-based competition, whether "Under-age" or open age for more than one full season except in Tasmania, where the applicants must have begun their cricket in a non-metropolitan region before moving to a metropolitan region.
Coaching Qualification: Players must attain at least a Level 1 cricket coaching accreditation through the National Coaching Accreditation Scheme.

Selection

Nomination: Young cricketers are invited to apply through both national advertisement and by promotions through state cricket bodies and other branches of Lord's Taverners Australia.
Culling of applicants is conducted by a committee with advice from each state or local association.
Selection Panel: will consist of the Cricket Placements Committee of Lord's Taverners Northern NSW and Adam Gilchrist or his nominee.

Closing date

for each year will be the last Friday in December of the year before the scholarship.

Benefits to players

Players will receive

Economy class return Air Fare to the UK
Accommodation for the duration of the period spent in the UK, in exchange for small periods of work as agreed with the Hosting Cricket Club
All playing fees and sundry costs for the duration of the scholarship
A small allowance for the duration of the scholarship.

Lord's Taverners Northern NSW Cricket Placements Committee

A Lord's Taverners Northern NSW Cricket Placements Committee has been appointed, whose responsibilities are to:

Prepare National promotion campaign and conduct advertising process to encourage applications
Contact relevant cricket bodies and other Lord's Taverners branches:

Encouraging applications
Receiving applications, and

Culling
Co-ordinate selection process
Arrange Final Selection Committee meeting, and co-ordinate selection of Players.
Notify, prepare, place and supervise Players.
Interview and prepare Players and other relevant persons (parents etc)
Assist Players and their home clubs to raise funds and place this money into the Lord's Taverners Northern NSW Cricket Placements Fund (see below)
Prepare appropriate briefing notes for Players to be used as a guide for interviews with media and other bodies
Co-ordinate placement

Travel documents (passport, visa etc), parental permission (if relevant), school permission (if necessary)
Health requirements

Health checks
Inoculations etc

Make all travel arrangements. Economy Class Return Airfare will be negotiated.
Make arrangements for arrival and accommodation in the UK
Liaise with Hosting Cricket Club's Liaison Officer
Receive and respond to reports from Players.
Design and forward Report Forms (to be completed by Players and Hosting Cricket Club
Receive and summarise reports as received
Anticipate problems wherever possible, and provide solutions
Solve any emerging problems
Implement necessary disciplinary procedures, following these steps:

Step 1: Hosting Cricket Club Liaison Officer to attempt to apply necessary disciplinary measures;
Step 2: Hosting Cricket Club Liaison Officer and Scholarship Coordinator together to apply any further disciplinary action necessary.
Step 3: If necessary, visit Players to overcome problems

Provide regular reports to Adam Gilchrist and The Hosting Cricket Club.

Responsibilities of Scholarship Winners (Players)

Include:

Obtaining an appropriate passport and visa.
Being prepared to depart for London by 18th April, and to return by 15th September in the year of the scholarship.
Before departure, with their home clubs, helping to raise funds to the value of $1,000.00
Obtaining at least Level 1 Cricket Coaching Accreditation through the National Coaching Accreditation Scheme.
Purchasing appropriate Travel Insurance.
Supplying (preferably via e-mail) a clear photograph for publicity purposes.
In England, undertaking work (no more than 6 hours per week) as agreed with The Hosting Cricket Club in exchange for a small payment to supplement the scholarship allowance.
Playing in all agreed fixtures and seeking additional playing opportunities.
Contributing to the development of The Hosting Cricket Club via coaching and public relations events as determined by the Hosting Cricket Club Scholarship Liaison Officer.
Furnishing monthly reports to the Lord's Taverners Northern NSW Cricket Placements Chairman.
Furnishing a Final Report to Lord's Taverners Northern NSW Cricket Placements Chairman no later than two months after the conclusion of the scholarship.

Responsibilities of the Hosting Cricket Club

Will include:

Raising funds to provide a small allowance for Players.
Providing appropriate playing opportunities for Players.
Supervising Players' cricketing activities
Providing appropriate medical insurance for Players, as well as Third Party Insurance cover required.
Providing suitable accommodation, at a satisfactory rate, and the provision of employment opportunities which pay sufficiently to meet the cost of this accommodation
Encouraging other clubs and cricket bodies to offer playing opportunities as deemed appropriate by the Hosting Cricket Club Scholarship Liaison Officer
Covering all playing fees and costs for Players.

A Lord's Taverners Northern NSW Cricket Placements Fund

A Lord's Taverners Northern NSW Cricket Placements Fund has been established which will be administered by the Lord's Taverners Northern NSW Cricket Placements Chairman to fund regular and emerging financial issues. These may include:

Payment of allowance to supplement pocket money
Medical matters
A maximum of $1,000.00 towards rent
Communication issues (telephone, Email etc)
Advertisements and promotions about the scholarship
Urgent gear problems
Urgent travel issues

and other matters at the discretion of the Lord's Taverners Northern NSW Cricket Placements Chairman.
To apply for an Adam Gilchrist Cricket Scholarship click here.
For further information please contact Graeme Hoskins on graeme762@gmail.com