Current Scholarship Recipients:
Kobe Sangster from Gulmarrad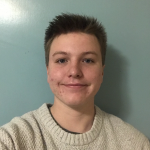 Kobe was awarded a Southern Cross University (Coffs Harbour campus) Scholarship to study a Bachelor of Psychological Science with the aim of becoming a Doctor of Clinical Psychology, which will take 6-8 years. His goal is to set up his own clinical practice to support people with emotional, mental and behavioural problems. By studying this degree he hopes to promote resilience and help people discover their strengths.
He is actively involved in cricket and soccer including refereeing for Junior and Senior soccer games on a regular basis. In his spare time he likes to do photography, fishing with his family and reading, pastimes that are fun and also relaxing.
Sheldon Harrington from Lismore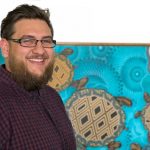 Sheldon has been selected for the 2020 Lord's Taverners Indigenous Knowledge Honours Scholarship based at SCU. He is a young local Widjabul Artist from the Bundjalung Nation on the NSW Far North Coast. He has been painting, designing, creating and storytelling for more than 15 years. "My art is more than just tangible objects, it also encompasses values, kinship systems, ways of learning and teaching, communicating and decision making through our ways of knowing, doing, being and seeing. I want to contribute to the existing literature by grounding through story, connection to place and positioning the patterns of interactions through Country as a mediating device for Knowledge and Philosophy."
His Honours Thesis will investigate the ways in which Indigenous Art can effectively influence the recognition and greater acceptance of Indigenous culture within society. Sheldon is an outstanding artist and is one of three local artists who are developing significant sites along the Pacific Motorway.
Michelle Murray from Ballina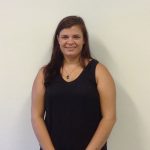 Michelle has lived in the Blue Mountains and Melbourne before moving to Ballina to be closer to family. Michelle is an indigenous single mum with a daughter aged three. Michelle has worked in Pre-schools, mainly with disadvantaged youngsters. A recent experience was as a support worker with an autistic child to prepare him for primary school. Michelle has a Diploma in Community Services and will now study for a Bachelor of Arts/Bachelor of Education (Primary/Early Childhood) at SCU. Already Michelle has worked with us as a volunteer at the water point for the Lismore Sampson Fitness Challenge. We wish her well in her studies this year.
Receiving a scholarship to continue and further pursue my passion of teaching means more to me then I originally realised upon applying for this scholarship. The support and the family I have come to find in my donors and fellow scholarship receivers has contributed in ways that funding alone cannot. The combination of funding and a strong group of people who believe in my abilities and support me through my learning journey at university has built a strong foundation that I will proudly build upon for the rest of my life.
I feel extremely grateful and proud to be a part of Lord's Taverners group and to continue receiving my scholarship that has assisted me in achieving a goal that I have dreamt of since childhood. Being a part of a scholarship has extended my passion for working with young people and the community, particularly the indigenous community and building on a sense of belonging to something more. I continue to use the funds of my scholarship to support myself and my daughter and strengthen the stability for my continued success for remaining a fulltime student at Southern Cross University, Lismore.
Thank you Lord's Taverners for identifying the strong points of supporting individuals like myself who have experienced disadvantages that take a toll on our self-esteem, self-belief and perseverance. Thank you for helping me grow in myself in a way that I can apply through so many aspects of my current and future life. Through my scholarship you have changed more than my life and I feel very proud to represent such an amazing group of people who put their hearts into building, maintaining and developing this organization. You all do an incredible job in combining your strengths to successfully change people's lives.
Michelle
Madison Rawsthorne from Tamworth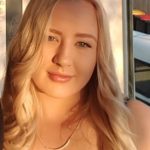 Madison is studying a Bachelor of Biomedical Science at the University of New England (Armidale). The Scholarship has taken a large amount of financial burden off her shoulders and allowed Madison to spend more time focusing on her studies. It has also offered her opportunities to get involved with her local community and support the cause behind the Scholarship.
She is enjoying her studies and has recently started a job working for the Sleep Management Group as a Lab Technician. Her role involves interacting with patients, educating them about sleep apnoea and setting them up for various sleep studies. This has provided her with the opportunity to work in a clinical setting with doctors. The Scholarship was vital for her getting this position, as it provided financial support whilst she sought employment relevant to her degree. Madison has appreciated the support and encouragement of Stan and June Gilchrist on their visits to Tamworth and Armidale.
Naomi White from Casino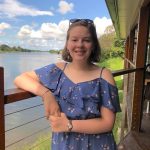 Naomi is studying a Bachelor of Arts/Bachelor of Education (Secondary) at SCU in Lismore.
Naomi is a student with a disability who is looking forward to helping her future students achieve their potential, especially those who come from disadvantaged backgrounds. She is enjoying her subjects and making new friends and is grateful for this Scholarship which will help her cover her university expenses. She recently purchased a laptop with some of the Scholarship payment to assist with her studies.
I am a continuing recipient of The Lord's Taverners Scholarship in my second year of university. The Lord's Taverners (Northern NSW) have continued to be incredibly welcoming and a support group that I know I can call on whenever I need them. Throughout the year that I have known the Taverners I have been able to take part in many opportunities that have taught me again and again that I am capable of more than I could ever imagine.
I am now part of one of the Lord's Taverners' many committees and I am loving the extra challenges this gives me without even mentioning the fact that I feel like I am able to give back to both my donor and my community. With this scholarship I feel less stress to push myself to work crazy hours at my two casual jobs, whilst also trying to balance university. I am so incredibly grateful for every opportunity I have received through this scholarship and I look forward to working with the Lord's Taverners more in the near future.
Naomi
Keryn Laing from Lismore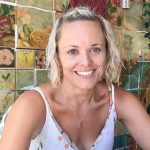 This year Keryn has started her journey towards completing a Bachelor of Arts/Bachelor of Education (Primary/Early Childhood) at Southern Cross University. Studying this degree will allow her to reach her life-long goal and make her dreams of working with children a reality. Keryn has a particular interest in working with special needs children. She passionately believes that every child can learn and achieve great things in the right environment.
With the generous assistance offered by Lord's Taverners I will be able to put my beliefs into practice. Receiving the Lord's Taverners Scholarship has helped me to remove the financial stress of studying full time whilst I raise my three children. The Lord's Taverners are an extremely supportive group of people and I will forever be grateful for their support as they have gifted me with the help needed to be able to raise my children whilst I chase my dreams.
Keryn
Past Scholarship Recipients:
Alanna Weis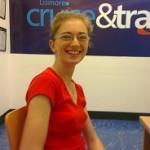 B. Arts/B. Education (Early Childhood) 2013-2016 @ SCU
In 2013, Alanna Weis was the first of our Scholarship winners and she graduates as an Early Childhood Teacher this year. Throughout her four years of University studies Alanna has always found time to assist our Branch as a volunteer. Alanna has found employment as an Early Childhood Teacher at Kyogle. We wish Alanna well in her future.
Lachlan Crowther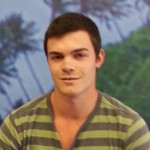 B. Sport & Exercise Science 2014-2016 @ SCU + M. Clinical Exercise Physiology 2018
Lachlan Crowther was awarded his Scholarship to commence his studies in 2014. He studied for a Bachelor of Sport and Exercise Science and successfully achieved his goal, graduating in 2017. Lachie returned to SCU in 2018 to commence his Masters in the same discipline and has recently graduated.
The Lord's Taverners University Scholarship has helped me tremendously in growing into the person that I am today, not only from University but more broadly from getting to know people, experiencing different perspectives on life and getting involved in the local community. The support from Taverners has allowed me to graduate with a Master of Clinical Exercise Physiology degree and pursue a career as an Accredited Exercise Physiologist working with people who have chronic conditions improve their health via exercise. Whilst completing my University studies' I also worked as a Disability Support Worker which made me appreciate everyone for their abilities and also gave perspective on getting through challenges, particularly when working in mental health settings. These experiences have allowed me the opportunity to work as an Exercise Physiologist to improve not only the physical health of patients in my career but also from a holistic point of view.
I am moving to Sale, Victoria, to start my career working with a varied case load including, Workcover rehabilitation and clients of varying backgrounds, interests and personalities. I look forward to what the future holds.
Cheers, Lachie
Jessica Laughton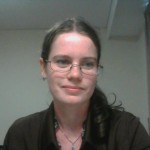 Bachelor of Arts (Archaeology/Ancient History) 2015-2017 @ UNE Armidale
Jess completed her studies in 2017 in Armidale. The Scholarship money was used to pay her HECS debt, together with textbooks and other Uni expenses. In addition she did not have to work to support herself financially which meant she could devote herself fully to her studies and get involved with UNE Clubs and Societies.
Jess is currently working at the Goonellabah Sports Club, and completing her RSA and other certificates to enable her to get work when she achieves her dream: a long holiday in Europe! Jess is also employed as a Counsellor for undergraduate students at SCU.
Hearing I had been awarded the Lord's Taverners Scholarship in 2015 was a life changing moment. Studying on campus meant I had to live away from home for the first time, which brought its own set of challenges. Challenges which were made easier by having received this Scholarship.
Thanks to the generosity of Lord's Taverners members and donors, I have completed University debt-free. My varied experiences whilst at Uni have also taught me valuable life skills that I will be putting to use as I move onto the next chapter of my life.
Thank you, Jess
Tineka Frampton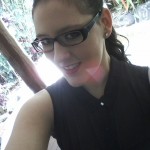 Bachelor of Arts and a Bachelor of Education(Primary and Secondary)2016-2019@SCU
Thank you all for your generosity in providing me with a scholarship so that I may complete my Bachelor of Arts/Bachelor of Education degree. I would especially like to thank you for your continuing support over the past four years of my degree particularly when changes to my studies arose, and I now have one more year to go to complete this degree.
Your generous scholarship has allowed me to buy my much-needed text books and the programs on my computer that I require to complete my studies. It has allowed me to attend my practicums and buy resources to use within these practicums. I have also been able to use it to ease the burden of living away from home and allow some form of savings to begin for when I finish University and begin my educational career. As I am at the tail end of my degree, I am incredibly excited and scared, however knowing that I have a helping hand within your organisation has made and will make my progression through University life a lot easier and less stressful.
I greatly appreciate the time and effort you have put in to seeing me succeed with my degree and to better myself. I very proudly tell people that I am a part of your organisation and greatly enjoying telling them what you do to help the disadvantaged youth of Australia. I aim to continue this when I have completed University long after you have ended your scholarship for me. I will never forget the kindness you have all provided.
Thank you, Tineka
Shana Miller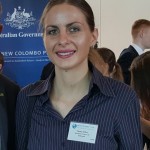 Bachelor of Psychological Science and a Bachelor of Clinical Sciences 2016-2019 @ SCU
Shana hopes in the future to become a researcher, utilizing her knowledge in the field of addiction prevention and recovery.
The Lord's Taverners have not only given me a scholarship, but have also become wonderful friends and mentors. I am extremely grateful for this scholarship, which this year has helped ensure that my two daughters and I were able to have a house to live in. I have a rare genetic condition called Ehlers-Danlos syndrome, and this scholarship has assisted in covering the cost of living so I have been able to continue studying and finish off two bachelor degrees. It has also helped cover medical expenses (medical devices and treatment) which have allowed me to retain part time employment and continue studying. This has meant more to me than I can express.
I plan to continue with my studies with an honours year in psychology, and then postgraduate studies where I will specialise in neuropsychology, with hope that I can give back to my community with the skills that I am acquiring through my studies. I would like to express my great appreciation and thanks to The Lord's Taverners for their support.
Shana